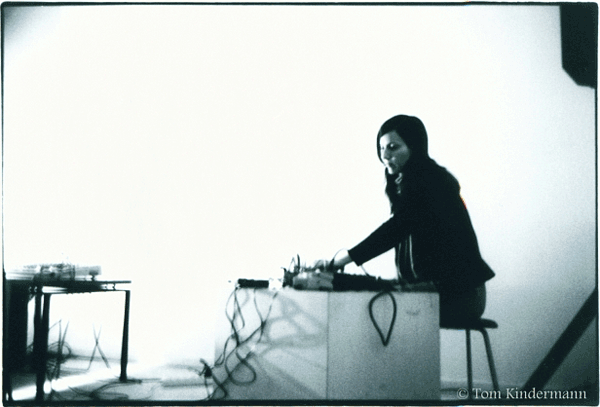 Am 27.5.2011, 20:30 Uhr
The disaster that ensures making my sounds …or sound pieces for Opektaor sound
Crys Cole (Canada) and Echo Ho (Cologne)
In May, the sound artist CRYS COLE (CANADA) has a month-long stay in the Opekta STUDIOS as part of their European tour. She was invited by the artist-curator George Dietzler and opened up the Opekta Residency programme. At the end of her stay she gives a concert in the Opekta STUDIOS together with Echo Ho (Cologne).